In the home stretch to your wedding, while the big things are organised and locked in, the smaller details still need to be ironed out.
Those finishing touches can't always be planned in advance, so it's one of those last-minute wedding planning admin tasks that has to be left till close to the big day (but not too close!)
Here's an ideal wedding stationery timeline for when you should be ordering your day-of pieces*.
One Month To Go
Ideally, you'll place your order for your wedding stationery with Be My Guest. If your wedding is in early-mid January, you'll want to order at least 6 weeks ahead.
We don't need the details straight away, but knowing what items you are requiring means we can ensure we have the applicable cardstock etc ordered in - plus we block out the time in our schedule for your order, as day-of wedding items are a high priority.
Now would also be a good time to read through the Epic NZ Wedding Seating Planning Guide. You'll pick up a few handy hints for figuring out where guests should sit and how setting up on the day can be done quickly.
3 weeks before your wedding
3 weeks out from your wedding is when your stationery wording, guest lists, seating plan etc needs to be submitted. That's to give us enough time to design your stationery, get it back to you for review, make any changes, then setting up for print.
Some things take longer than others - for example canvas prints take a bit more time - so we may encourage you to finalise some items earlier than others, just so we know everything is good to go in time.
2 weeks before your wedding
A fortnight before your wedding date is when we like to have all your stationery off to production (i.e. printing!). I always sleep easier knowing that wedding stationery is into production with a couple of weeks to spare - this gives us time for printer hiccups and courier mishaps to occur ...and be rectified.
We are very conscious of your wedding date but you are welcome to check with us if you are feeling nervous.
Most items are shipped to you on an overnight courier service. Large format prints (signs/seating plans) can sometimes take a little longer because of their size.
Don't sweat it if you think you'll be a bit later than the times listed above, just keep in touch and communicate what's happening with us. Which leaves is with our last "milestone" of this timeline...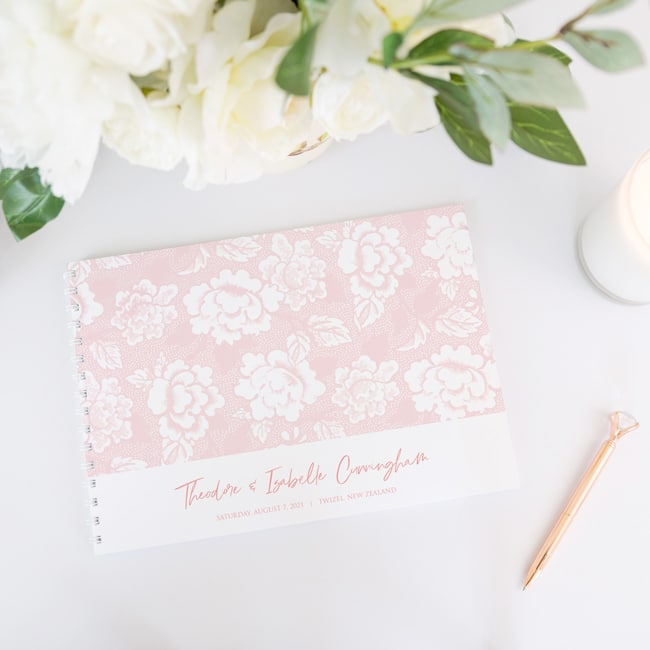 Last Minute Orders: 1 week before your wedding (Ekk!)
Occasionally we get people getting in touch a week or 10 days before a wedding, asking for assistance with bits of wedding stationery. It is rare for us to say no - it all depends on our existing orders, the particular items the last-minute person wants, and the capacity of our production partners. There's typically an urgency fee associated with these expedited orders.
Don't leave it till the last minute if you can help it - I absolutely hate saying no, but hate to let you down with a late delivery even more.
*Note, weddings close to public holidays, Christmas and Easter need to allow more time than these guidelines, and courier issues can delay things... so keep that in mind.