It's becoming more and more common for couples to grapple with the question: "How do I politely let parents know that children aren't invited to our wedding?" The truth is, many couples are opting for child-free weddings, and that's perfectly acceptable.
Here at Be My Guest Design, we're all about practicality. We believe in embracing wedding traditions that work for you and discarding the ones that don't. If having children at your wedding doesn't align with your vision, you have every right to make it an adults-only affair.
Adults-only weddings are not unusual, but there can be some guilt associated with not explicitly inviting your close friends' kids. To help you navigate this delicate situation, here are some tips on communicating your preference for a child-free wedding to your guests.
Bored children can be challenging for adults, particularly their parents and the marrying couple. The thought of crying children messing with the bridal gown or table settings can be anxiety-inducing. It's not that they intend to ruin your day; it's just that kids bring noise and chaos with them. Additionally, some parents may not be fully aware of how their children's behaviour affects others, while others will spend the day policing their kids and won't be able to fully switch off and relax.
How to Communicate Your Desire for an Adults-Only Wedding
The most effective way to exclude children from your wedding is to be upfront about it in your wedding invitations. Don't beat around the bush, hoping people will pick up on subtleties. Make sure your guests understand your stance on children at the wedding.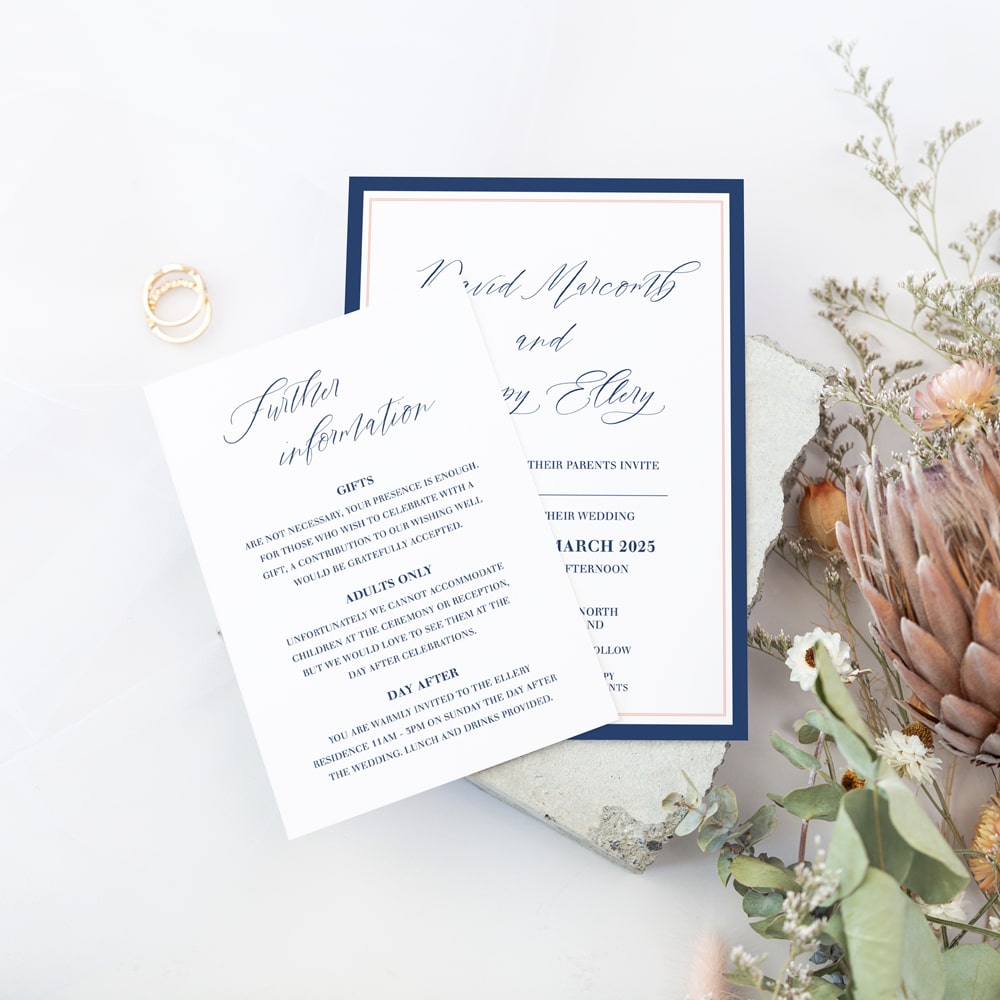 Here are some essential tips and wording examples to ensure that your guests understand and respect your desire for a child-free wedding:
Personalised Invitations and RSVP Cards:
The most straightforward way to convey your preference for an adults-only celebration is by personalising each individual invitation with the names of the invitees. This way, guests will understand that the invitation is meant exclusively for those mentioned. Additionally, consider adding the number of guests you're extending the invitation to on the RSVP card. For instance, if Mr. and Mrs. Smith's RSVP card already has a '2' prefilled, they'll readily grasp that their five kids aren't included in the invitation.
Include a Clear Line:
Consider including a concise line on a separate enclosure to emphasise the adults-only status of your event. For those who still need clarification, this line can serve as a gentle reminder. Some couples opt to include children at the ceremony but want an adults-only reception. In such cases, a concise line like "Children are welcome for the ceremony but cannot be accommodated at the reception" suffices. Avoid implying you're giving parents a night off, as it can come across poorly.
Examples for Wording:
Here's a list of wording examples to convey that your wedding is exclusively for adults:
Adults only
Adults only (exception for immediate family and infants under 6 months)
As much as we would like to invite all the children of our loved ones, we will only be able to welcome over-18s at our wedding due to budget constraints.
Children outside the bridal party are not invited for the ceremony, but are welcome for the reception.
Due to safety reasons at our venue, we are unable to extend this invitation to children.
Due to space constraints, we are only able to invite the children of immediate family to our wedding.
Due to the nature of our venue, we are unable to invite under-18s to our wedding.
Following the ceremony and drinks reception, please join us for an adults-only reception at 5pm.
In order to meet guest number restrictions, we are only able to extend our invitation to the children of close family and/or our wedding party.
While we adore your children, our budget will only allow us to accommodate adult guests at our wedding.
Unfortunately, as much as we'd love to invite all of our friends' children, we can only accommodate a few close family children. We hope that you will understand this decision and that you will still be able to join us on our special day.
We are only able to accommodate the children of the wedding party.
We are unable to accommodate children beyond our page boys and flower girls.
We are unable to accommodate guests under 18.
We are very sorry, but due to restrictions at our venue, we cannot accommodate children.
We love your kids, however due to limited numbers, we hope you appreciate that children are only invited if named.
We regret that due to cost restrictions, we are only able to invite over-18s to our wedding.
We respectfully request that under-18s do not attend the reception.
We would like our special day to be an adult-only occasion, however we would like to invite your children at the evening reception till 7pm.
By selecting the most appropriate wording for your unique situation, you can effectively convey your wishes and create a respectful understanding among your guests. This way, your adults-only wedding can be a delightful and harmonious celebration.
What happens when parents think their children are invited?
If guests still RSVP for their children despite your efforts, you may need to call them in advance and explain that their children cannot be accommodated. While it might feel tough, it's more considerate than having children at the wedding and feeling frustrated. It is also respectful of other guests who have abided by your wishes and left their children with babysitters.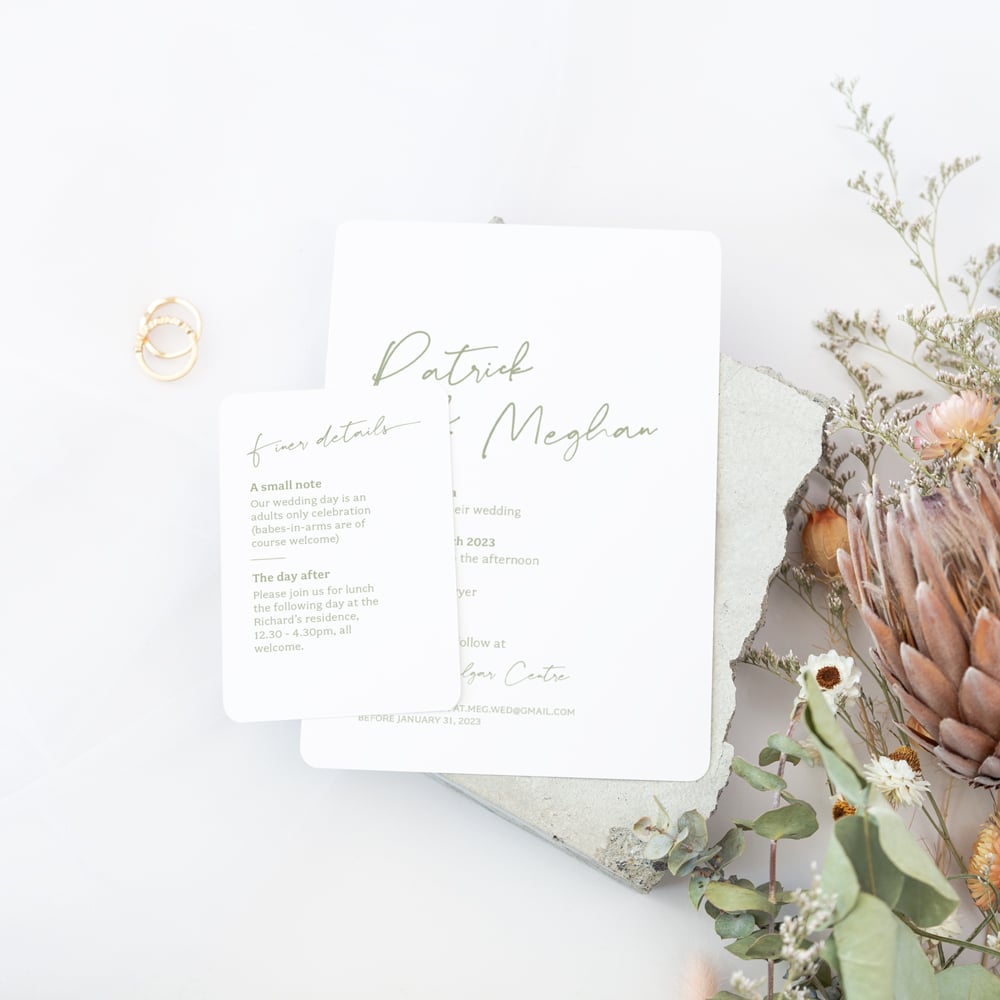 Exceptions to the "No Children" Rule: Newborn Babies
Many couples who haven't had children may consider a blanket ban on children in general. However, we recommend being sensitive to the needs of parents with newborn babies, especially if they need to RSVP before the baby arrives.
We highly recommend extending an invitation to babies under three months old if you genuinely want the mother to attend the wedding (even if it's only a short visit for the ceremony). Parents may be unable to leave their infants with a babysitter, and a compromise for these wee babies can ensure your friends still get to celebrate while adjusting to life with a new bub. As babies towards six months, they become more mobile and challenging to manage, but are more independent of their parents so can hopefully be left with a babysitter!
Not Sure If Your Child Is Invited?
If you're a parent and you're unsure whether your children are welcome at a wedding, it's best to reach out to the couple and check before making any assumptions. Don't take it personally if they say no!
Remember, it's your special day, and you have the right to shape it according to your preferences. Clear and respectful communication will help ensure that everyone understands and respects your wishes for an adults-only wedding.