Description
Wedding Anniversary Gift Ideas
Our wedding commemorative print range offers you a sentimental, truly unique piece of art for your home. These make a special gift for your spouse or as a thoughtful thank you present to your parents for their help with your wedding. 
A perfect gift for your wedding anniversary, as the traditional gifts of paper and cotton are covered off within the print options available! Have your wedding vows, first dance lyrics, or a wedding reading transformed into the design of your choosing. For an extra-special art print, choose one that matches your Be My Guest wedding stationery. There are so many ways you can customise your print, check out some ideas here.
Or spotlight stand out photos from your wedding day. Incorporating photography into your art print? More information is here on picking the perfect high resolution digital photo for the best print outcome.
Our commemorative print range is designed in Mosgiel, 20 minutes south of Dunedin, NZ. Our canvas signs are printed and shipped from a specialist printer in the North Island, and the rest of the sign types offered are printed in-house and shipped directly from Be My Guest in Dunedin.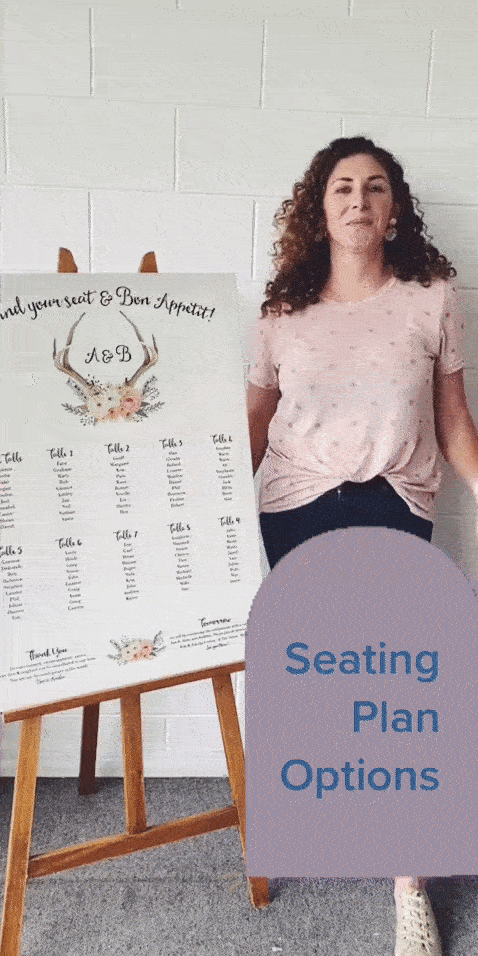 Wedding Signs Size Guide
Prints can be produced from a teeny A5 (1468x210mm) all the way to a huge A0 (841x1189mm). The most popular size for wall prints is A2 (420x594mm).
Wedding Anniversary Prints: Large Format Printing Types
Any print that is A2 or larger is considered 'large format' and is printed with specialised machinery and processes.
You can select from a range of different printing options to suit different budgets.
Canvas Printing
Printed onto a lightly textured canvas which is then stretched over a 40mm frame. These have a seamless, sleek, modern look and can be propped onto an easel or hung on a wall.

Board Prints
Printed onto an adhesive vinyl which is mounted onto 5mm thick foamboard. These are a lightweight option that can be propped on an easel or hung from a sign stand.
Fabric Wall Dots
Printed onto a lightly textured fabric material with a special repositionable adhesive. These attach directly to the wall and come off cleanly – perfect for renters (or anyone who doesn't want to stick. These can be cut to custom shapes on request – as long as it fits within the size picked.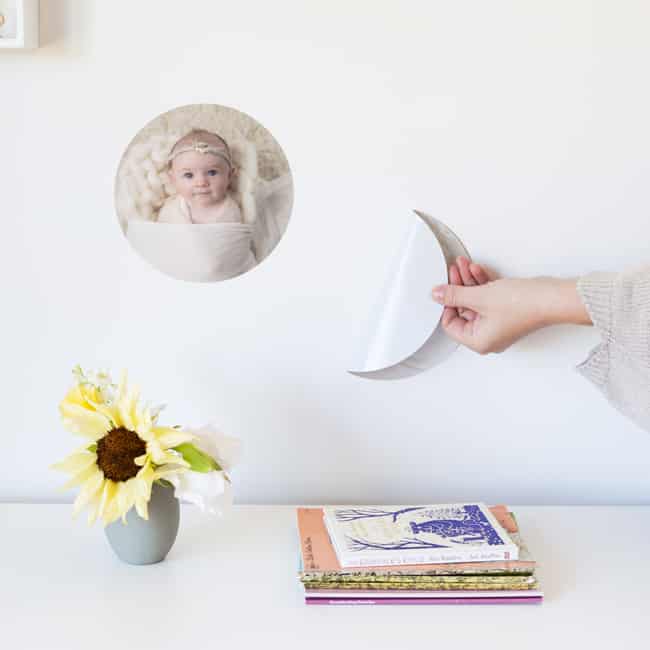 Poster Paper Printing
Printed onto 220gsm synthetic poster paper. This option needs to be framed, then you can pop your framed print against a wall or on an easel.
More detail on the print options available can be found here.
Smaller Format Card Choices
All of the 'card' options are available from A3 size and smaller. These come printed on your choice of cardstock with a weight of 300gsm.
If you have purchased wedding stationery through Be My Guest, these are the same card options available in the wedding invitation sample pack.
Electronic Wedding Anniversary Prints (Digital PDF File)
If you're in a rush and don't want to risk the couriers, or perhaps you have access to a large format printer. Whatever the case, we are able to assist with an electronic version of your print with a turnaround of 2-3 working days.
Wedding Anniversary Print Turnaround
The turnaround depends on the printing method as each type has different production times.
Canvas Signs take the longest to produce – we recommend allowing three weeks for the design, printing and shipping of these. Large Format Boards, Poster Paper and Card Prints take around two weeks for design, printing and shipping. We are able to turnaround Electronic PDF Signs within 2-3 working days.
If you need your print urgently, you can submit it as a rush order.
I like this design but I want to change colours/customise it, can I?
Yes! Changes to the orientation, colours, layout and wording of your print is not an issue. One of our designers will be in touch with a draft before it gets printed (within a couple of working days of your order). 
Further Gift Ideas for your Wedding Anniversary
A print highlighting your wedding photos or vows is pretty thoughtful, but we also offer these present ideas