After all the time and effort you spend in selecting the perfect guestbook, the next hurdle is ensuring your wedding guests actually sign it!
Today we are going to cover off 5 sure-fire ways to have your wedding guests lining up to jot down their well wishes and messages of luck.
Give your guestbook pride of place
Make sure your wedding guestbook doesn't get tucked in the back corner. Have it set up on a table right at the entrance. Ask a trusted guest to move the guestbook to a more central point later in the wedding reception, when the center of the party moves closer to the bar and dance floor, and away from the front door.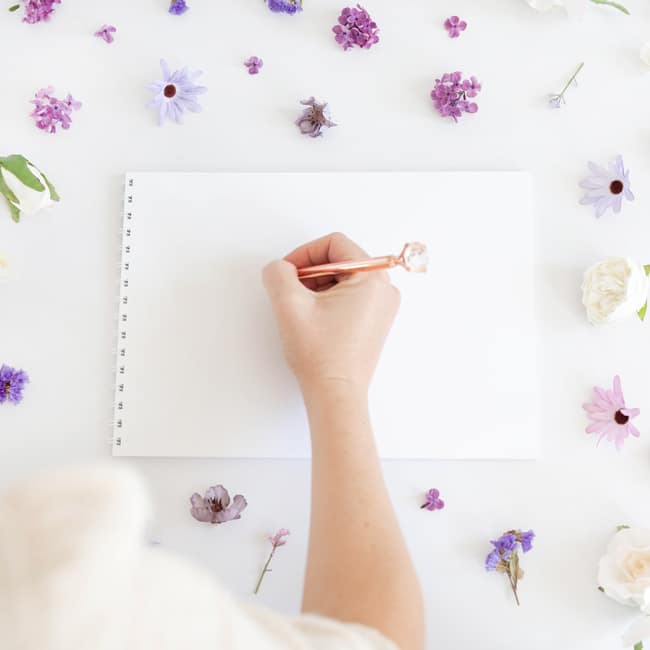 Set up a sign
Frame or prop up a matching sign to request your wedding guests sign the guestbook. Seems simple, but it works! If you have a instax camera or something similar you'd like guests to use, mention this on your sign too.
Make it as easy as possible
Ensure there's a stash of pretty pens, and include tape, embellishments or gluesticks for adding instax/polaroid photos onto the guestbook pages.
Offer an incentive
You can't go wrong with a bowl of lollies sitting on the guestbook table – slow your wedding guest's partying down long enough to notice there's another activity to partake in!
Rope in your bridal party
Ask your most outgoing bridesmaids to take your guestbook and pens around the tables during the wedding reception. Your MC can also direct guests to sign the book. A little light peer pressure might be the ticket to getting your reticent friends and family to share their messages of congratulations.
Guest Books, Thumbprint Trees and Log Books