What is a layered wedding invitation?
Layered wedding invitation cards are two pieces of card, digitally printed with your invitation details. They come with a backing layer, an extra card layer attached to your main invite. It provides a little bit more dimension and texture to your wedding invitation.
Types of Layered Wedding Invitations
There are two types of layered invites available:
1. a card layer which is cut slightly smaller which is then adhered to the back, larger layer. The larger card piece serves as a frame/border and adds colour, texture and thickness to your invite.
Or 2. a vellum layer. Vellum is a translucent paper which is printed on then secured to the back card with an eyelet. The thin see through paper swivels around the eyelet adding movement and a soft, romantic, ethereal dimension.
Your wedding details are typically printed on the top, vellum layer so that they are clearly legible and the important information gets communicated clearly. Then the back card is printed with a photo or design that shows through the front layer.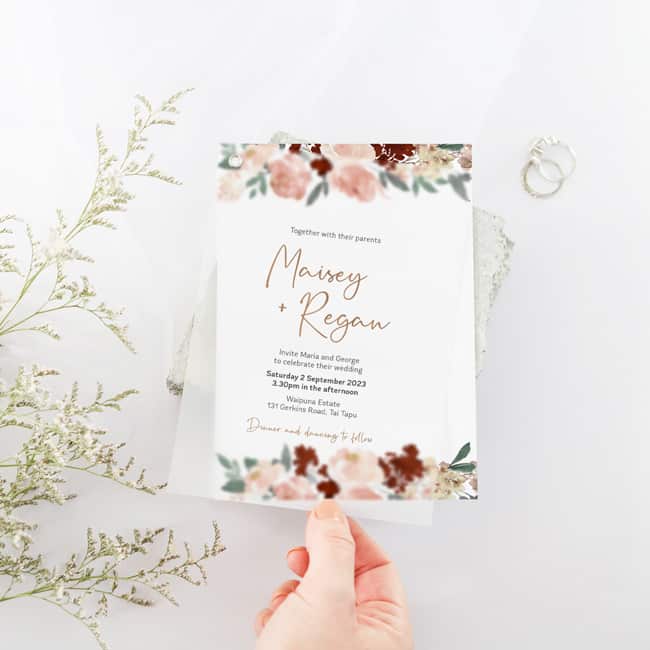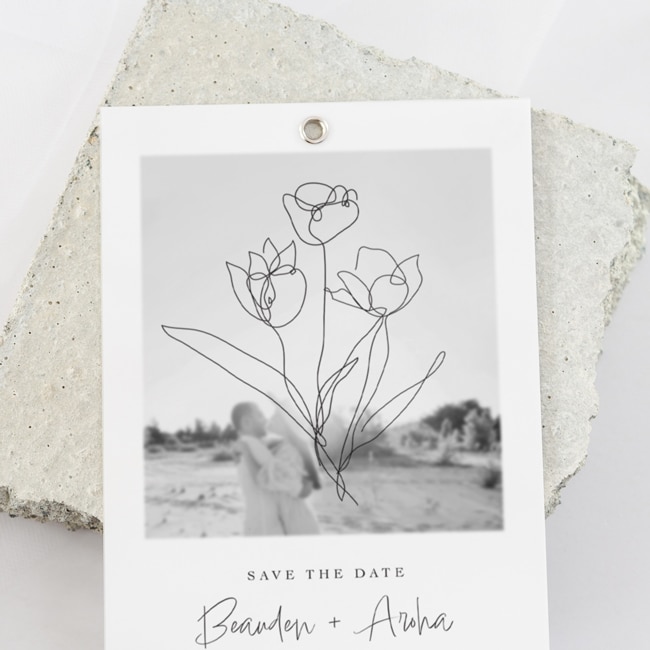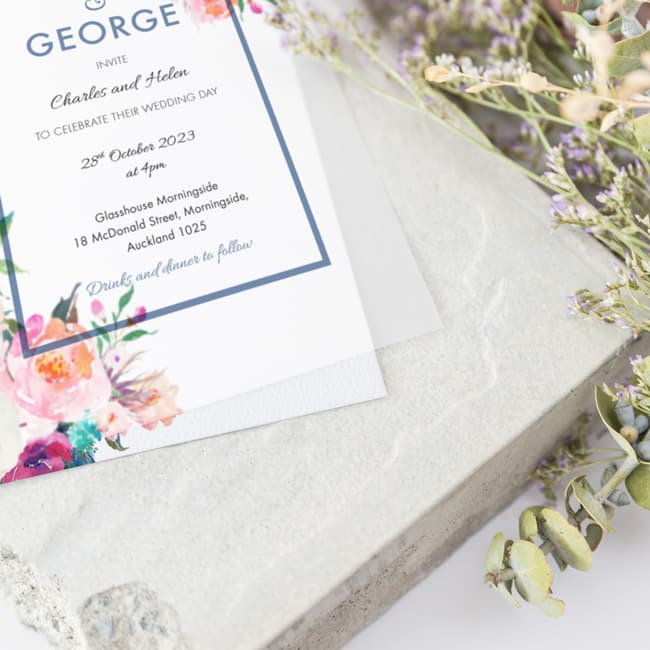 What card options do I have for layered wedding invitations?
There are lots of options available so this can be an overwhelming option! There is detailed information on each card option here.
You can also purchase a wedding invitation sample pack to help you make your decision. The cost of the sample pack is redeemable against your future wedding invitation order.