Sunflowers are a beautiful, bright and happy flower to pick for your wedding inspiration which makes this sunflower wedding invitation a perfect choice.
This 5×7″ wedding invitation has a beautiful rustic country-chic feel. It is paired with a kraft envelope to highlight the rustic feel, or can come with a yellow or navy envelope for more chic and less country.
This wedding invite has been printed onto a soft, textured white card, to give another dimension to the invitation.
There is ample room on the reverse for further information to be included -or include a sunflower pattern on the reverse (for no additional charge).
A RSVP card, gift card, or information on the next day BBQ can easily be included on a separate card, as below.
As with all Be My Guest wedding invitations, all colours and fonts can be modified to suit your wedding's unique style.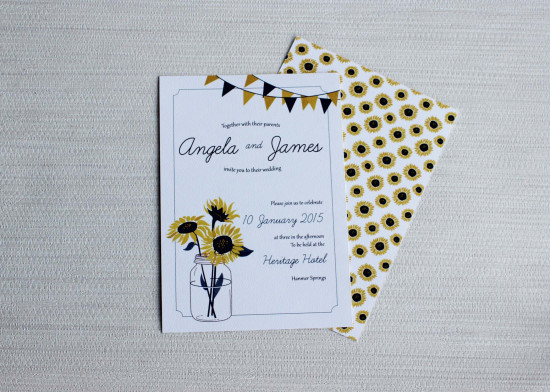 Vintage Sunflowers: a little bit of country-chic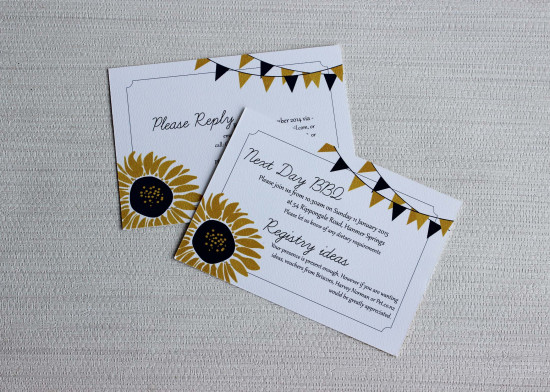 Price Guide and Ordering
Wedding invitations can be ordered online. Click the button below to be taken to the Be My Guest shop, where you can view the range available and select the quantity required. You'll then get an instant quote, and can order and pay online.
$4.15–$6.55 Select options